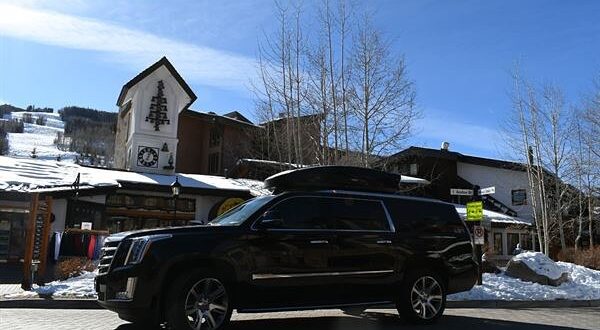 Rent a Limo or a Party Bus for your Event?
If you're planning to book a limousine or party bus for your upcoming event, you should know that there are so many ways in which you can choose to do this. There are so many different services out there that it's almost impossible to keep track of them all.
However, there are some options that will be more suitable than others depending upon the type of event you are hosting and the number of guests who will be attending. We have put together this article to give you some advice about hiring a limousine or party bus for your next big event.
It's not always as simple as it might seem from first glance. There are several things you must consider before making a final decision. Let's look at some of the pros and cons associated with renting a limousine versus renting a party bus for your upcoming event.
What is the difference between renting a limo and a party bus?
To put it simply, a limo is a type of vehicle that is designed to transport people in a more luxurious fashion. A party bus, on the other hand, is a vehicle designed to transport a large group of people in a more casual fashion.
The biggest difference between the two is that a limo is typically just for your party whereas a party bus can be used for both a party and for transportation.
We should note that there are other differences between these two types of vehicles that we will discuss in a minute. But first, let's take a look at some of the advantages associated with renting a limo and renting a party bus for your event.
Advantages of Limousine rental
Great for special events – Limousines are often used for very special events. They are perfect for birthdays, weddings, anniversaries, business functions and other special occasions.
Perfect for large groups – Limos are designed to handle groups of people. They are spacious, comfortable, and very easy to drive.
Cleanliness – Limos are usually very clean and tidy. This is very important for events where you will have guests sitting on the seats.
Variety of cars – There is a wide choice of limousine types to choose from. You can select a car that is suitable for your needs.
Dream Limos offers the best Surrey limos and Vancouver limos at affordable prices.
Advantages of Party bus rental
More affordable – Renting a party bus will almost always be more affordable than renting a limo.
Perfect for large groups – A party bus is the perfect vehicle for large groups. You can fit a lot of people on a party bus.
More casual – Party buses are a bit more casual. They aren't as fancy as a limo which is important if you are renting it for a birthday or other casual event.
Variety of options – There are many different party bus options out there. It is easy to choose one that is suitable for your needs.
You can find the best party bus in Vancouver from Dream Limos.
Which is better – renting a limo or renting a party bus?
This is a tricky question to answer.
As we have discussed in this article, there are both advantages and disadvantages associated with each type of vehicle. It really depends on the needs of your event.
For example, if you are hosting a really special occasion such as a wedding, graduation party, or business function, then renting a limousine would be a great option. It is often more appropriate for these types of events.
However, if you are hosting a more casual event such as a birthday party or a wine tour, then renting a party bus would be a better option.
Learn more about How to Rent a Party Bus for Your Event.
Final thoughts
As you can see, there are many ways to approach hiring a limousine or party bus for your event.
The most important thing is to take your needs and requirements into account. Once you have done this, it will be much easier to decide which type of vehicle would be best for you.If you are looking to hire a limousine or party bus for your upcoming event, contact Dream Limos, the best limo service in Vancouver, at 604-330-6767.