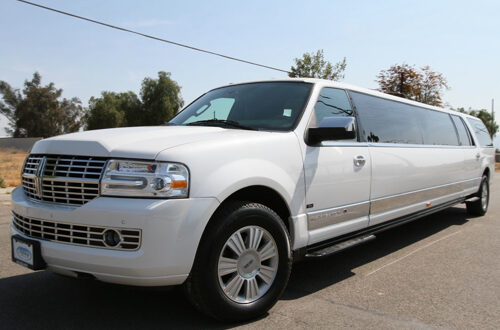 Tips for Planning the Perfect Limo Night Out
A night out with friends in a luxury limousine can be the perfect way to celebrate any special occasion.
Whether you're looking to impress a date, go out for a friend's birthday, or just have a memorable evening, there are a few tips to keep in mind when planning your limo night out.
From choosing the right vehicle to finding the best deals, planning the perfect limo night out doesn't have to be stressful.
With a little bit of time and research, you can create a memorable evening that your friends will remember for a long time.
How to select the best limo for your event
The first step in planning a memorable limo night out is choosing the right vehicle.
There is a wide selection of limousines available at Dream Limos, so you will want to consider your needs before selecting the one that is right for your event.
When deciding on the size of your limo, make sure to factor in the number of passengers you plan to have.
It is also important to consider the amenities you require.
Once you have decided on the size and amenities you need, it is time to choose the type of limo you would like.
Popular choices include stretch limos, SUV limos, and party buses.
Stretch limos are a great option for small groups, as they provide a comfortable and luxurious ride.
SUV limos are perfect for larger groups, as they offer space for up to twenty people.
For a truly unique experience, you may want to consider renting a party bus.
When selecting a limo, it is important to keep in mind the style of your event.
If you are planning a more formal gathering, such as a prom or a wedding, then a classic stretch limo may be the best choice.
If you are looking for something more casual, a party bus may be a better option.
No matter what type of limo you choose, make sure it fits the theme of your event and the size of your group.
Setting a budget
When planning a limo night out, it is important to set a budget.
Limo rentals can be expensive, so it is important to compare prices and find the best deals.
Dream Limos offer the most affordable Vancouver limos.
When comparing prices, make sure to pay attention to the terms and conditions of the rental agreement.
Be sure to ask about any hidden fees, such as additional charges for extra passengers or for bringing food and drinks into the limo.
Additionally, check the company's cancellation policy to make sure there are no unexpected costs.
Finally, it is important to do your research and make sure that you are renting from a reputable company.
Look for customer reviews online and read through the company's policies.
This will help ensure that your limo night out is safe and enjoyable.
You can read customer testimonials that Dream Limos received.
Ideas for decorating the limo for a special occasion
Once you have chosen the right limo, it is time to start thinking about decorating it.
Decorating the limo can add a personal touch to your night out and make it even more memorable.
If you are celebrating a special occasion, such as a birthday or a wedding, you may want to add decorations that reflect the theme of your event.
One of the simplest ways to decorate a limo is with balloons. Balloons come in a variety of colors and sizes, so you can easily find ones that match your event's theme.
You can also add banners, streamers, and other festive decorations to the interior of the limo.
If you are celebrating a wedding or a prom, you may want to add flowers or other decorations to the exterior of the limo.
Entertainment on-board
Once the limo is decorated and ready to go, it is time to think about entertainment.
The right entertainment can make your night out even more special and create a memorable experience for your guests.
If you are looking for a unique way to entertain your friends, you may want to consider hiring a professional driver.
A professional driver can provide an unforgettable experience, as they are knowledgeable about the area and can provide interesting facts and stories about the city.
Additionally, they can help keep the party going by playing music and providing drinks and snacks.
Dream Limos offers experienced chauffeurs along with our Vancouver limos, so that you can enjoy the night out without worrying about anything else.
No matter what type of entertainment you choose, make sure it fits the theme of your event.
Whether you are looking for a more formal or a more casual experience, the right entertainment can help create an unforgettable night out.
Essential safety tips for limo night out
When planning a limo night out, safety should always be a top priority.
It is important to make sure that everyone in the limo is aware of the safety regulations.
Make sure that all passengers are wearing seatbelts.
Additionally, you may want to ask the driver to stop at certain points along the way in order to check on the passengers and make sure everyone is safe.
It is also important to make sure that the limo is in good condition.
Ask the driver to inspect the vehicle before you start your night out and make sure that all of the lights and signals are working properly.
Dream Limos gives utmost importance to passenger safety and our limos are equipped with all safety features.
Finally, be aware of your surroundings and make sure that everyone in the limo is following the law.
Conclusion
In conclusion, planning the perfect limo night out requires careful consideration of several factors, including budget, group size, and entertainment needs.
By following the tips outlined in this post, such as choosing the right limo service, decorating the limo, setting entertainment activities on board, and considering all safety requirements, you can ensure that your night out is enjoyable and stress-free.
So, gather your friends, book your Vancouver limos at Dream Limos, and get ready for a night to remember!
Call 604-330-6767 now.