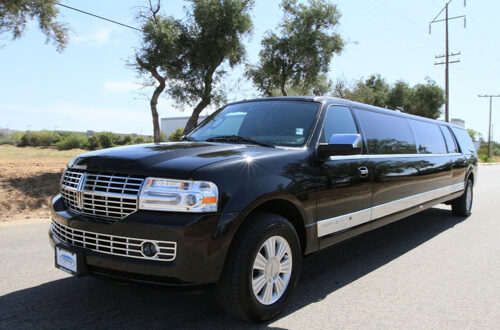 Top 5 Must-Visit Langley Wineries in a Limo
Embark on a wine-tasting adventure in style as we present to you the top five must-visit wineries in Langley, British Columbia. Indulge in the scenic landscapes of this picturesque wine region, all while sipping on exquisite wines and experiencing the ultimate VIP treatment in a Langley limo.
Whether you're a wine enthusiast or simply looking to unwind and enjoy a day of sophistication, these wineries are sure to captivate your senses.
Langley Winery Statistics
Boasting a moderate climate and fertile soil, Langley has become a prime location for grape cultivation and winemaking. The region is home to a diverse range of wineries, each with its own unique charm and character.
Currently, Langley is home to over 30 wineries, ranging from small boutique operations to larger, well-established vineyards. Many of these wineries have gained recognition for their exceptional wines, winning prestigious awards both nationally and internationally.
The Langley wine region has experienced significant growth in recent years, attracting wine lovers from all over the world. Whether you're a seasoned wine enthusiast or a beginner looking to explore the world of wine, Langley offers something for everyone.
The Top 5 Must-Visit Langley Wineries
1. Chaberton Estate Winery – Chaberton Estate Winery, known for being one of the largest and oldest estate wineries in BC, invites visitors to indulge in complimentary winery tours and tastings. With a rich history and a commitment to quality, Chaberton Estate Winery offers guests an authentic and educational experience, showcasing the artistry and craftsmanship behind their exceptional wines.
2. Backyard Vineyards – This is a renowned winery that offers an extensive selection of red, white, and rosé wines to delight the most discerning palate. In addition to their exceptional wines, visitors can also unwind and soak in the picturesque surroundings at the winery's charming picnic area. Riding in a Langley limo at Backyard Vineyards is an experience you are going to remember for a long time.
3. Township 7 Vineyards & Winery – It is a premier urban winery that showcases an exquisite selection of both red and white wines. With a commitment to excellence, they have artfully crafted a small food menu that perfectly complements their wines, featuring delectable options like charcuterie boards and flavorful flatbreads. Whether you're a wine connoisseur or simply seeking a delightful culinary experience, Township 7 is the ideal destination to indulge in the finest wines and delectable bites.
4. Glass House Estate Winery – Glass House Estate Winery, renowned for its breathtaking vistas of Mount Baker and the picturesque Fraser Valley, presents an exquisite selection of wines that have garnered numerous accolades. Indulge in the rich flavors and impeccable craftsmanship of their award-winning wines, expertly paired with a delectable food menu featuring the finest locally sourced ingredients. At Glass House Estate Winery, every sip and bite is an invitation to experience the pinnacle of culinary excellence amidst a backdrop of natural beauty.
5. Festina Lente Estate Winery – It is a renowned winery that not only excels in the production of Mead, but also boasts an impressive selection of wines. With a deep understanding and appreciation for the art of winemaking, the winery combines traditional techniques with innovative approaches to create exceptional wine varieties. From bold reds to crisp whites, their diverse collection of wines ensures that there is something to please every palate.
These top five wineries in Langley offer a diverse range of wine experiences, ensuring there's something for every palate. Whether you're a fan of reds, whites, or sparkling wines, these wineries are sure to leave a lasting impression. Get in a Langley limo and enjoy the unforgettable experience of a lifetime.
Hiring a Limo for Your Winery Tour
Hiring a Langley limo for your winery tour adds an extra layer of luxury and convenience to your experience. Here are a few reasons why you should consider hiring a Langley limo:
Comfort and style: Traveling in a Langley limo ensures a comfortable and stylish journey. You can relax in plush leather seats, enjoy climate control, and even opt for amenities such as a mini-bar or entertainment system.
Safety: With a professional chauffeur at the wheel, you can indulge in wine tastings without worrying about driving under the influence. The chauffeur will ensure a safe and smooth ride, allowing you to fully enjoy the winery tour.
Convenience: A Langley limo provides door-to-door service, eliminating the need to navigate unfamiliar roads or find parking at each winery. The chauffeur will take care of all the logistics, allowing you to focus on the wine-tasting experience.
Group travel: If you're traveling with a group of friends or family, a limo offers ample space to accommodate everyone comfortably. It allows you to share the experience and create lasting memories together.
When hiring a Langley limo, make sure to book in advance to secure your preferred vehicle and ensure availability. Research limo companies in the area and choose one that has a good reputation for quality service.
Dream Limos has been offering Langley limos for many years and has the reputation as one of the most trusted limo rentals in BC.
Langley Winery Events and Festivals
Langley is not only known for its exceptional wineries but also for its vibrant wine events and festivals. Throughout the year, the region hosts a variety of wine-related events that celebrate the local winemakers and showcase the best of Langley's wine scene.
One of the most popular events is the Langley Wine Festival, held annually in the summer. This event brings together wineries from the region, allowing visitors to taste a wide variety of wines in one location.
The festival also features live music, food vendors, and educational seminars, making it a must-attend for wine enthusiasts. Book our Langley limo and arrive at the Langley Wine Festival in style.
In addition to the Langley Wine Festival, many wineries in the region host their own events and special tastings throughout the year. From harvest celebrations to wine-pairing dinners, these events offer a unique opportunity to learn more about the wineries and their wines while enjoying a memorable experience.
Conclusion
Langley, British Columbia, offers a wine-tasting experience like no other. With its stunning landscapes, exceptional wineries, and warm hospitality, it's a destination that should be on every wine lover's radar.Dream Limos offers the best wine tours in a limo in BC. Book a Langley limo from us and enjoy your wine tours at some of the best wineries in Langley.